Welcome to Marble Falls
Wonderful Dental Practice and Team
At Ritchie Dental Group in Marble Falls and Brady, TX, we take our commitment to creating exceptional smiles very seriously. At the same time, we like to have fun and always do our best to help our patients relax and look forward to their next visit.
Every member of our team enjoys what they do, and it shows. We always take the time to listen, and our biggest compliment is when a patient refers a friend or family member to our office. Your smile is at the core of your personality, and we love to see it shine.
Marble Falls and Brady dentist Dr. Greg Ritchie and his staff are fully committed to making sure you and your family have smiles that are healthy and beautiful.
Schedule Today
What Can You Expect from Our Care?
We never serve cookie-cutter dentistry. Instead, we tailor each person's treatment plan to the services he or she specifically needs. We carefully examine every aspect of your dental and oral health in order to know exactly what your smile needs. Your care begins with a thorough dental checkup. We know there's nothing like that "fresh mouth" feeling after one of our cleanings scheduled every six months—but these appointments are more than just a chance to have your teeth professionally cleaned and polished, they're also a chance to check up on your overall oral health. We take the time to evaluate the health of each and every tooth as well as your gum tissue. By carefully monitoring the condition of your oral health, we can often prevent problems from even getting started. And that means a healthier mouth and a healthier you!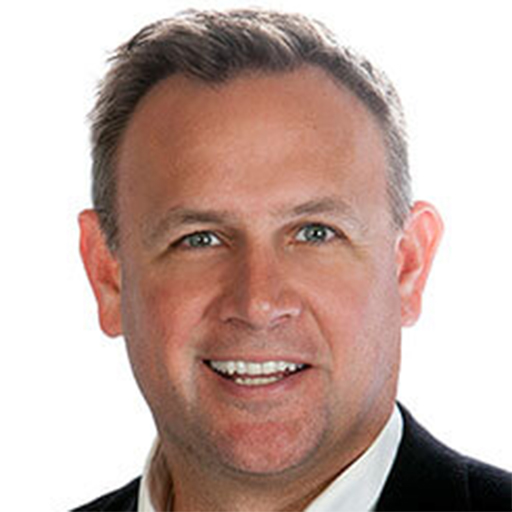 Meet the Doctor
Dr. Greg Ritchie, DDS
Dr. Greg Ritchie has been practicing dentistry for more than 18 years. He is a graduate of Texas A&M University, and earned his dental degree from the University of Texas Health Science Center in San Antonio. He went on to complete a one year residency at Audie L. Murphy Memorial Veterans Hospital, where he received special training in sedation dentistry, implants, implant supported dentures, and cosmetic dentistry. He also completed a post-doctorate neuromuscular training at the world-renowned Las Vegas Institute for Advanced Dental Studies. The Las Vegas Institute trains dentists who are passionate about helping their patients achieve a higher level of health by providing them with a comprehensive diagnosis. Dr. Ritchie has a passion for continuing education and all of the advancements that are rapidly occurring in both the medical and dental fields. He has first-hand knowledge of how dentistry can completely change a person's life.Through Dr. Ritchie's advanced traning and high leve of care, he has been recognized amongst his peers. For the past two years, Texas Monthly has named Dr. Ritchie, "Super Dentist," which is awarded to a small percentage of Texas dentists who have attained a high degree of peer recognition or professional achievement. He also is a member of both the American and Texas Dental Associations.
While Dr. Ritchie has a passion for dentistry, he also has a love for coaching young faces. He has often said that when he is addressed as, Coach, it is equally if not more meaningful than being called "doctor." Outside of dentistry, his hobbies include golf, hunting, and spending time on the Texas Coast fishing for big Texas trout and redfish. If you notice that he is out of the dental office a few days in September/November, then there's a good chance he will be fishing at one of the Texas bays.
He feels blessed to live in the community of Marble Falls and to serve the community of Brady. Both are considered the "Best" in the hill country, which has always felt like home.
Learn More
Comprehensive Dental Services & Advanced Dental Technology
In many cases, it is tough to judge a book by its cover. Here, that is not the case. From the moment you walk through our front door, you will feel the modern, high-tech vibe.
The technology continues back in our exam rooms where you'll find digital x-ray machines, chairside computers, CEREC one-day crown technology and intraoral cameras. At the same time, you will be greeted by name with a big smile.
We firmly believe great dentistry is a combination of art and science, and we invest in the best equipment, finest materials and latest techniques to make it possible for you to achieve the smile of your dreams. You can expect less discomfort and shorter healing times when you use our services, in large part thanks to our laser dentistry.
In addition, you will find that your Brady dentist provides a wide range of dental services. We don't often need to refer a patient to another dental professional, because we have what you need right here! Our patients appreciate the ability to come to a familiar location and see familiar faces for whatever type of dental care they need.
Our team is carefully trained in the latest updates of dental best practices and technology. You can feel confident that you are in safe hands from the moment you walk in the door.
"I'm extremely satisfied with the results … definitely recommend [Dr. Richie] and his whole staff!"
Chuck P.
I'm amazed that they can do this type of thing!
-Eric P.
These are just a few of our most common procedures, but we do much more here at Ritchie Dental Group! Our team is ready to answer your questions, and set up a treatment plan that will help you reach your goals whether they be health focused or more aesthetic.
Same-Day Service Options
At our office, you'll be able to schedule an appointment at a time that is convenient for you. However, if you have a dental emergency, don't worry. We'll adjust our schedule to meet your needs. Same-day appointments are available when necessary. And if you have an emergency after hours, simply call our office and you'll be instructed on what to do.
Contact Us Today for the Dental Care You Need
Your health and safety are our number one priority, so please don't wait to contact us! No matter what brings you to Ritchie Dental Group, you can be certain that the dentistry you receive will be exceptional and our patient care will be incomparable.