TOOTHACHE RELIEF ROOT CANAL TREATMENT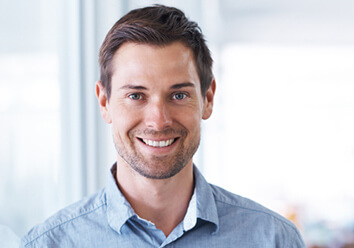 When you're dealing with a toothache, it could be a sign of a serious problem. If your toothache is combined with swelling or radiating pain down your neck, you'll want to seek immediate attention. You may need a root canal. Root canals offer relief from infections of the pulp inside of your tooth, and root canal treatment from Ritchie Dental Group can help. A root canal is a simple way to save your tooth from extensive damage and loss and eliminating toothache.
There is a nerve that runs through each of your teeth. This nerve is commonly called the pulp, and when you experience a toothache, it's generally your nerve alerting you to extensive damage and possible infection. If decay eats through the enamel and dentin layers of a tooth, your nerve will be left exposed, and a toothache may result. Root canals are used in cases like these, treating the exposed nerve and any resulting infection. If you don't have a root canal performed, you will eventually lose your tooth to damage and infection, and the infection can spread, resulting in abscesses elsewhere.
A root canal involves several different steps. Our Marble Falls dentists will go through the layers of your tooth to the pulp, removing damaged tissue and cleansing the chamber in which the nerve lies. Once the chamber is cleaned out, we fill it. We may also apply medication to protect against more infection. When all of these steps of your root canal are completed, we'll cap the tooth with a crown.
Root canals get a bad rap, but they are an essential treatment for those who suffer with extensive damage. We'd rather you undergo root canal treatment than lose a tooth to infection. When you lose a tooth, you need tooth replacement, and conserving natural tooth structure is always the best option in the opinion of our Marble Falls dentists. If you're anxious about root canals, we offer sedation dentistry to help ease your mind.
Don't suffer with a toothache; take the pain seriously and make an appointment at Ritchie Dental Group in Marble Falls and Brady, TX. We'll determine the cause of your tooth pain and offer recommendations about root canal treatment or other possible options for alleviating your discomfort. Our main concern, as always, is your dental health.