PAINLESS TOOTH EXTRACTION PROCEDURES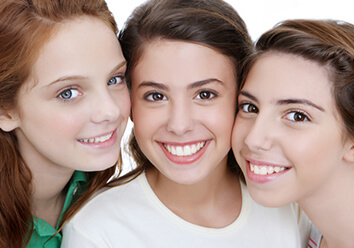 Most people will have to have at least one wisdom tooth extracted at some point. Few people's wisdom teeth erupt without incident, and the problems you can encounter with your wisdom teeth are numerous. Ritchie Dental Group offers wisdom tooth removal for in the heart of Texas to help you achieve and maintain a great smile.
What types of problems might precipitate wisdom tooth extraction? You may experience chronic infections around your wisdom teeth, and removing your wisdom teeth can help you avoid these chronic infections. It can be almost impossible to clean your wisdom teeth and the gums supporting them thoroughly, which makes it easy for bacteria to flourish and infection to spread. Wisdom teeth extraction will prevent future infections and make oral hygiene much easier to maintain.
Another common wisdom tooth problem we see at Ritchie Dental Group in Marble Falls is impaction. Impacted wisdom teeth are wisdom teeth that have failed to fully erupt for whatever reason. When you're suffering with an impacted tooth, we'll perform wisdom tooth removal to alleviate the pain and complications that can come with this dental health issue.
For your comfort and peace of mind, we offer various sedation dentistry options for your wisdom tooth extraction.
Schedule a Wisdom Tooth Removal Near Burnet!
Don't put off your wisdom tooth extraction as many we have seen at our Marble Falls and Brady, TX dentist offices. Problems with wisdom teeth can lead to pain, bite problems, crooked teeth, increased risk of gum disease and cavities, and more. A chronically infected wisdom tooth, for instance, can lead to a serious abscess. With wisdom tooth removal, we can help you avoid all of these problems, and the treatment is quick and easy. Remember, the more complicated your dental health problem, the more complex the treatment. Avoid complex treatments in the future with wisdom teeth extraction from Ritchie Dental Group in Marble Falls now.