CORRECT MULTIPLE DENTAL FLAWS WITH ONE TREATMENT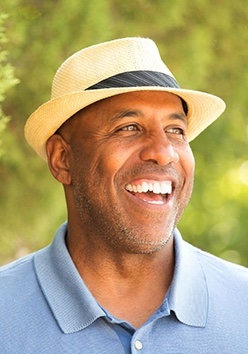 Have you ever looked at your teeth in the mirror and wished those one or two pesky little imperfections would just disappear? Well, thanks to a treatment called cosmetic teeth bonding, now they can! Dr. Greg Ritchie can use this treatment to correct multiple flaws with one treatment. More often than not, your procedure will only take an hour or less. Not to mention, it's one of the most affordable cosmetic dental procedures currently available. If you're interested in easily attaining a perfect smile, keep reading below to learn more about cosmetic teeth bonding.
---
WHAT IS COSMETIC DENTAL BONDING?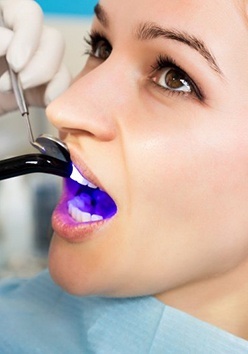 Cosmetic teeth bonding, also known as direct bonding, is a treatment that can be used to correct a wide variety of aesthetic imperfections in your teeth. We use a composite resin (a mixture of fine glass and acrylic particles) that has been color matched to blend in with your natural tooth enamel. By applying this highly malleable material to your problem tooth, we can sculpt and mold it into the perfect size and shape. Bonding can be used to do the following:
Fill gapped teeth
Correct stubborn stains
Conceal minor chips or cracks
Build up a worn-down or misshapen tooth
Correct a slightly crooked tooth
---
WHAT TO EXPECT DURING YOUR BONDING PROCEDURE
One of the main advantages of cosmetic teeth bonding is that it can often be completed in just one appointment with Dr. Ritchie. First, we'll make sure you're fully comfortable before we begin your treatment. Then, we prepare the area, creating a slight abrasion on the tooth to help the composite resin better adhere to it. Layer by layer, we apply the resin to the tooth, sculpting it as we go to ensure it blends in with the rest of your smile. Once we've finished, we harden the resin into place with an ultraviolet curing light. Lastly, we polish the tooth, making it shine just like the rest of your pearly whites.
---
DENTAL BONDING RECOVERY & AFTERCARE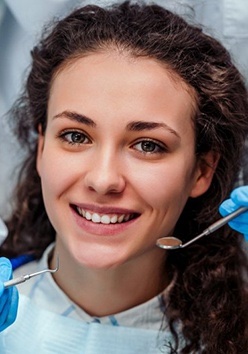 Unlike many other dental treatments, you can expect a quick and easy recovery after cosmetic teeth bonding. However, there are some steps you should take to extend your results' lifespan as long as possible, including:
Avoiding staining foods and drinks like coffee, tea, or berries for the first 48 hours after treatment
Attending dental checkups and cleanings at least twice a year
Brushing your teeth twice daily
Flossing at least once every day
Refraining from biting your nails, smoking, and other harmful oral habits
Are you ready to say goodbye to those annoying little imperfections in your smile? Then give our office a call and ask about cosmetic teeth bonding. It could be just the treatment you need to take your smile's beauty to the next level!