GOOD DENTAL HYGIENE FOR WOMEN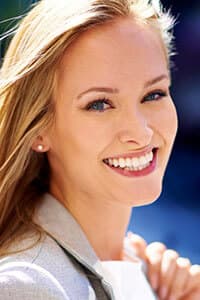 It's official. Women and men are not created dentally equal. Of course, good dental hygiene habits are the same for all people, regardless of gender. But growing evidence shows women may be significantly more susceptible to serious health consequences from poor dental hygiene. Even oral cancer, which used to affect men six times more than women now affects men only two times as often as women. In fact, in every season of a woman's life, special dental hygiene precautions should be taken to preserve oral health.
How Puberty And Good Dental Hygiene Affect Burnet Women's Oral Health
High hormone levels during puberty can result in sensitive gums. Irritation of the gums by plaque and food particles can cause redness and swelling in Marble Falls patients. When this happens, periodontal therapy may help prevent damage to oral tissues. Brushing and flossing after meals will help reduce the cause of irritation. The sensitivity and resulting irritation will lessen as puberty progresses.
Menstruation And Oral Health In The Marble Falls Area
Monthly hormone fluctuations and the resulting increased salivary proteins make women prone to bad breath just prior to their monthly cycles. To combat this, encourage our Horseshoe Bay clients to brush more diligently, floss more carefully, use a tongue scraper after each meal, and use a chlorine-stabilized alcohol-free mouth rinse every five hours.
Regular Dental Hygiene Is Important While Pregnant
A mother's dental health impacts not only her oral health but the health of her unborn child's developing teeth as early as six weeks after conception. Increases in gingivitis, plaque, and non-cancerous pregnancy tumors of the mouth are blamed on surging hormones. Maintaining good dental hygiene is essential for women of child bearing age because periodontal disease can result in low-birth-weight-babies or pre-term births. The often painless, silent, and undetected disease affects 800,000 Americans annually, and an estimated 18 percent of low-weight births may be brought on by periodontal disease. Dr. Greg Ritchie encourages his patients in the Burnet area who are pregnant to have a thorough cleaning during the first trimester and a short check up in each of the following trimesters.
Why Is Oral Health Important For Older Women In Marble Falls?
We've see that the presence of periodontal disease in our female patients in Marble Falls is closely linked to the incidence of osteoporosis, and vice versa. To make matters worse, after 35 years of age, periodontal disease in women is often a precursor to permanent tooth loss. In fact, studies show that half of post-menopausal women of eleven-plus years have lost at least one tooth. Why? Gum disease leads to gum detachment, which can lead to tooth loss; furthermore, tooth loss is linked to overall bone loss. Thus, in addition to vigilant home dental hygiene, older women should schedule regular dental and medical checkups to our dentist office near Horseshoe Bay, Marble Falls and Burnet.
How to Improve Burnet Women's Oral Health
As a woman concerned with her health, how can you reduce the possibility of gingivitis, gum disease, and tooth loss? Regular checkups to your Marble Falls dentist, daily brushing and flossing, and an extra dental visit whenever you notice a change in your teeth or gums can help. A healthy diet with plenty of vitamin C and B-12, calcium, and vitamin D for calcium absorption will maintain strong oral conditions. As with most diseases and medical conditions, the earlier a problem is detected, the better the chance for successful treatment and full recovery.