BETTER ORAL HEALTH FOR A LIFETIME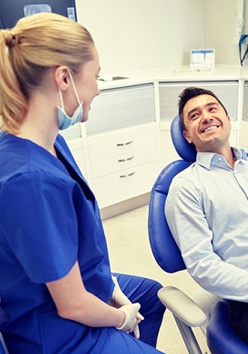 Did you know that if it has been more than six months since your last dental checkup and cleaning, that you could be losing money? That's right, regular appointments with Dr. Ritchie can help detect oral health problems like gum disease and cavities before they require more expensive and invasive treatments. In addition to saving money, you're also preserving your oral health for a lifetime by visiting us twice a year. Contact us to set up an appointment, and continue reading below to learn why these visits are so crucial.
WHAT HAPPENS DURING A DENTAL CHECKUP?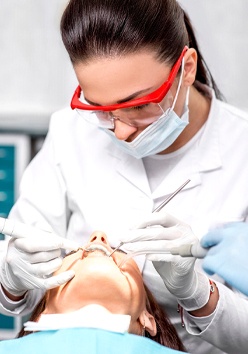 First, Dr. Ritchie, your trusted dentist in Brady, will give your mouth, jaw, tongue, gums, teeth, throat, and all of your oral structures a thorough examination to make sure everything looks good. He will look for early signs of problems like tooth decay, gum disease, and even oral cancer by using special tools such as x-rays to detect issues that the naked eye alone often cannot. It's important to get x-rays taken every year or so to get updates on how your pearly whites are doing, and also to look for signs of decay in between the teeth. If these issues are caught early enough, treatment is still relatively simple and won't cost you much at all out of pocket.
WHAT HAPPENS DURING A CLEANING?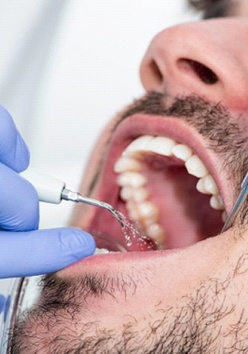 After Dr. Ritchie has given your mouth a complete once-over, one of our dental hygienists will take it from there. They will first use special tools to remove any built-up plaque (and its hardened form, tartar or calculus) from your teeth that you may have missed in your daily oral hygiene regimen. Next, they will give your pearly whites a thorough cleaning to make them shine a little brighter. The polishing material will also temporarily make it much more difficult for plaque to stick to your teeth and wreak havoc. Finally, the hygienist can apply a fluoride treatment to give your teeth an extra boost of protection against decay.
WHY SHOULD YOU GET A CHECKUP AND CLEANING EVERY SIX MONTHS?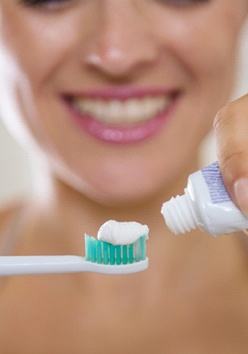 Many people mistakenly believe that if they brush and floss every day, that they don't need to visit their dentist in Brady twice a year. This is wrong because even people who diligently take care of their pearly whites are still unfortunately susceptible to oral health problems. Issues like tooth decay and gum disease often don't display symptoms until they have already done irreversible damage. As a result, by the time you feel pain, treatment may be costly and time-consuming. That's why it's important that Dr. Ritchie see you regularly to check for these problems before they cause harm.
Cleanings are just as important in the grand scheme of things. You can get rid of plaque by yourself through daily brushing and flossing, but once it hardens into tartar, only a dental professional can remove it. Plaque and tartar are both chock-full of harmful bacteria that can seriously damage your teeth and gums if left unchecked. Removal of these detrimental substances twice a year is crucial to preserving your oral health for a lifetime.