COSMETIC & RESTORATIVE DENTAL TREATMENTS FOR A NEW SMILE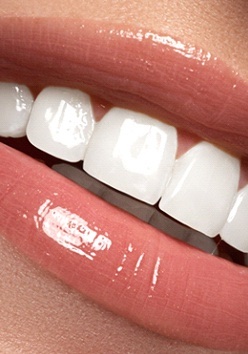 At Ritchie Dental Group, our team of dental professionals understands that the need for a smile makeover might make you feel embarrassed or ashamed of the way your teeth appear. Fortunately, this common and popular treatment can help you feel better than ever about your smile's aesthetic while improving the health of your teeth and gums. By combining multiple smile design cosmetic services into one treatment plan, Dr. Ritchie can eliminate imperfections and create a smile you once thought was only achievable in your dreams. To find out if you are eligible for a smile makeover, contact our office today!
DO I NEED A SMILE MAKEOVER?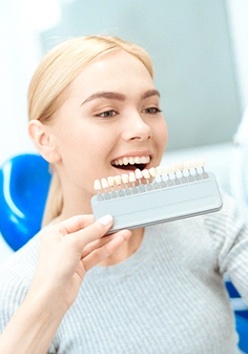 The only way to know if you need a smile makeover is to let Dr. Ritchie fully examine your smile. At Ritchie Dental group we will use smile design techniques that can help if you suffer from one or more of the following problems:
Chips/Cracks
Fractures
Missing teeth
Crooked or misshapen teeth
Stains/Discoloration
Gapped teeth
Overcrowding
These common dental flaws are seen day-in and day-out by dentists throughout the country. Offering a smile makeover is one way they can provide a safe and effective solution to patients in need of more than just one cosmetic treatment.
WHAT SERVICES CAN BE INCLUDED IN A SMILE MAKEOVER?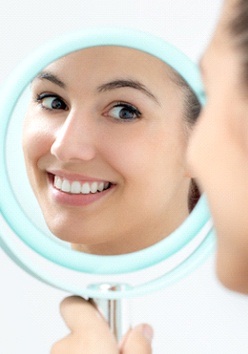 If you're unsure as to what types of services can be included in a smile makeover, Dr. Ritchie will go over all the available treatments but recommend only certain ones that he believes will most benefit your smile. The following are the various solutions offered at Ritchie Dental Group:
Zoom! Teeth Whitening
Porcelain Veneers
Invisalign Clear Braces
Tooth-Colored Fillings and Restorations
Dental Implants
Depending on the types of problems you have and what you are looking to achieve, Dr. Ritchie will create a personalized treatment plan that will allow you to achieve beautiful, healthy, long-lasting results.
SMILE DESIGN & MAKEOVER PROCESS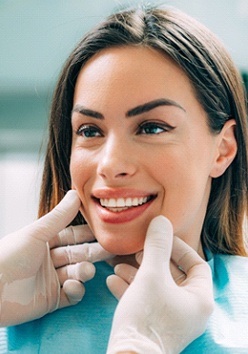 Every patient is different, which means if you need porcelain veneers on your visible teeth as well as Zoom! Teeth whitening and a tooth-colored filling, the timeline will be much different than someone in need of two or three dental implants and a metal-free crown.
Typically, the process begins with a scheduled consultation with Dr. Ritchie. During this appointment, he will examine your oral and facial structures before creating a treatment plan with his recommendations for the services you will receive. After reviewing the plan and giving your consent, you will begin to schedule your appointments to begin each type of treatment.
While a tooth-colored filling or in-house teeth whitening only require one visit to achieve desired results, other services can take more than one appointment or substantially more time, such as:
Dental Implants: You can expect this method of treatment to be completed in 3-6, on average
Porcelain Veneers: These require at least two dental visits and can vary with regard to how long it will take to create the veneers
Metal-Free Restorations: These can typically take two dental visits and a few weeks to complete
Invisalign Clear Braces: Depending on the severity of your problem, you can expect to receive treatment for anywhere from 12-24 months. Some patients require less while others may need more than two years to achieve results.
THE LASTING BENEFITS OF SMILE MAKEOVERS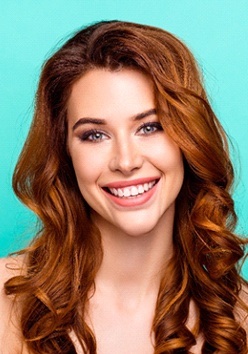 By choosing to have a smile makeover, you are giving yourself the opportunity to look and feel beautiful. Not only does this form of treatment work to improve your smile's aesthetics, but it does far more.
When chips, cracks, stains, gaps, overcrowding, or missing teeth plague an individual's smile, it increases the chances of developing tooth decay, gum disease, cavities, and other, more serious health-related conditions.
Your smile makeover will reduce these risks and instead, give you a boost of confidence and help you to feel great about your appearance. This will prove beneficial for a lifetime no matter what situation you find yourself in (i.e. first date, job interview, meeting the in-laws, etc.).
When your smile is free of flaws and imperfections, you will have the opportunity to enjoy life like never before.